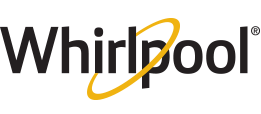 Qualifying Models

Qualifying Models

Qualifying Models

Qualifying Models
Unbranded Qualifying Models
HOW TO REDEEM: You can redeem this offer online at whirlpoolcanadapromotions.ca for a $50 or $100 Mastercard* Prepaid Gift Card after you complete your eligible purchase of any qualifying JennAir®, KitchenAid®, Whirlpool®, or Maytag® appliance(s). This offer will expire 6 months from the date of this email.
*Time-limited Offer. Purchasers of Eligible Appliances (as defined below) who have been provided with a promotional code are eligible to be provided with a Mastercard* Prepaid Gift Card with a face value of $50 or $100 (the "Mastercard* Prepaid Gift Card") from Whirlpool Canada LP ("Whirlpool Canada"). This promotion is subject to these terms and conditions. Limit one promotional code per single appliance purchase. Each promotional code can only be used once. "Eligible Appliances" means JennAir®, KitchenAid®, Whirlpool® and Maytag® major appliances purchased from a Whirlpool Canada authorized Canadian retail dealer within six (6) months following issuance of the promotional code, excluding outlet and liquidation store purchases.
Purchasers must submit their claim online at whirlpoolcanadapromotions.ca and provide a copy of their sales invoice within six (6) months of the date of the initial issuance of promotional code by Whirlpool Canada. Any claim submitted after such date will be void. Purchases made prior to issuance of the promotional code are ineligible. Allow 7-10 business days to receive the Mastercard prepaid card by email. This promotion cannot be combined with any other offer or promotion.
Whirlpool Canada reserves the right to suspend, or amend in any way, this promotion at any time, without notice. All claims will be audited. Ineligible and fraudulent claims will not be honoured or acknowledged. Whirlpool Canada is not responsible for ineligible claims or for lost, late, illegible, or undeliverable claims or materials. Non-complying claims will not be honoured, acknowledged or returned. All decisions made by Whirlpool Canada (or its authorized representatives) relating to the validity of any claims are final and binding. This promotion is subject to all federal, provincial, and local laws and regulations. Retain copies of all submitted documents.
To see the status of your claim, visit whirlpoolcanadapromotions.ca
®/™ © 2023. Used under license in Canada. All rights reserved.
The Mastercard prepaid card can be used at any online merchants that accept Debit Mastercard®. The virtual prepaid Mastercard card is issued by MetaBank®, Member FDIC, pursuant to license by Mastercard International Incorporated. Whirlpool Canada is not affiliated with Mastercard International Incorporated.
**Mastercard is a registered trademark, and the circles design is a trademark of Mastercard International Incorporated. Virtual card cannot be redeemed for cash, is not transferable, and cannot be issued to minors. Subject to applicable law, other fees may apply; prepaid terms, conditions and limitations apply. You will be directed to more information regarding use of the card once your claim has been approved.